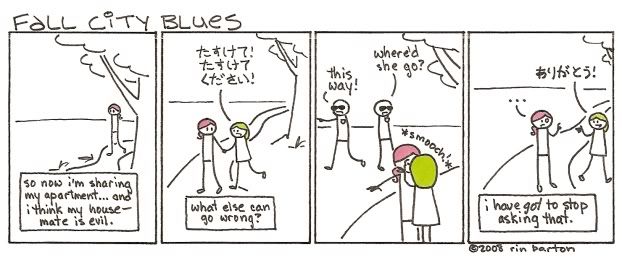 Rin Sez:
Lex clearly does not understand narrative causality.
I'm currently in love with:
-The Who's Tommy. I saw a local production of it Friday night and BOY was it fantastic. Awesome rock score, some really standout performances, and a premise that's weird enough for me to completely love- yes, I'm a weird-musical junkie. Which leads me to...
-
Dr. Horrible's Sing-Along Blog
. Wonderful, wonderful stuff. Although be warned, it's Joss Whedon, so you
will
be sucker-punched in the face. Seriously though, check it out.