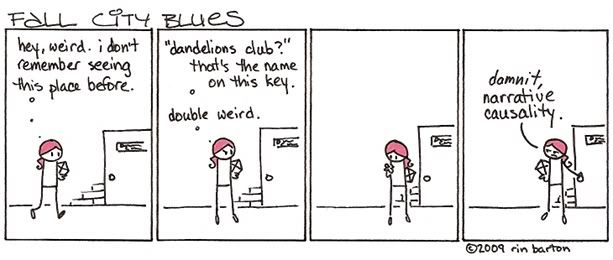 Rin Sez:
Whew. In just under the wire again.
The thing about living your life in accordance with the theory of narrative causality is that, while you know what to expect when certain sets of circumstances arise and how to deal with whatever that may be, when a story hook comes up
you have to run with it
. It's the rules.